http://garvgraphx.com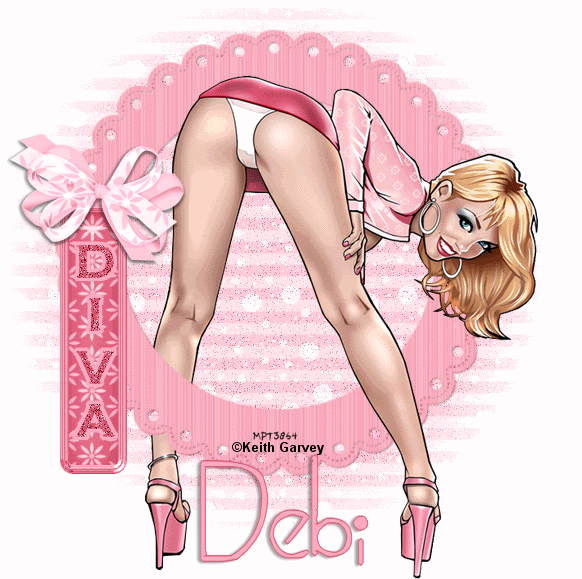 I've supplied the mask
You will need image of choice
I've used ©Keith Garvey
you must purchase a license to use his work
You can get that here.

www.mypsptubes.com
Scrap kit is called Dinki Diva
You can get it here.

http://frostedillusions.blogspot.com/
Mask is by Chelle

http://www.weescotslass.co.uk/
Open a 700x700 we can crop later
Open paper of choice from the kit
paste as a new layer,apply mask
apply noise
random,20
Open the Pink Diva Frame 1 from the kit,
Copy and paste as a new layer
Resize and colorize to match your image
Drop shadow
Open image of choice,
place it over the frame,make it look like she's in or out of the frame look at mine.
dropshadow
Open a bow or flower from the kit,
resize and colorize to match,
place to your liking..
dropshadow
Next open one of the keyfob's
copy and paste as a new layer move it under the flower or bow,
resize,colorize and dropshadow
Next add your saying I choose Diva,duplicate it 2 times
and add glitter to each layer,
Add your name and copyright's
Close off the first 2 glitter layers
and copy merge
paste in animation shop
back to psp close off that glitter layer and open the next one
copy merge and paste in animation shop after current frame.
back to psp and do the same for the last glitter layer.
veiw and save.