http://garvgraphx.com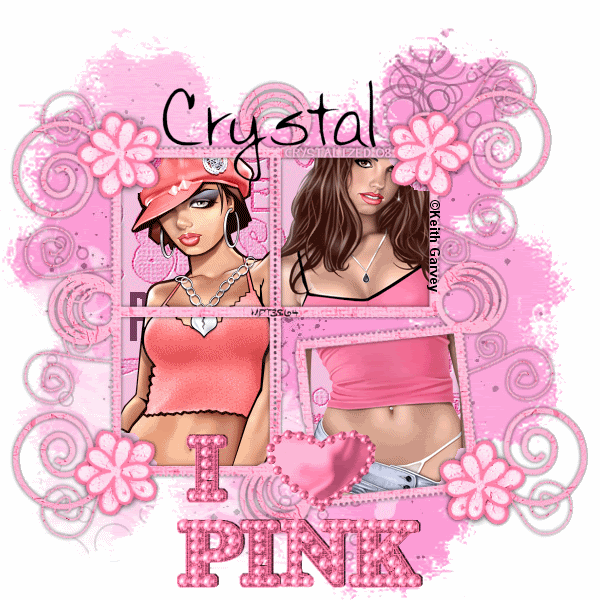 Scrap kit of choice or the one I used it's called I love Pink

http://artandmorehome.repage2.de/
Image of choice I used ©Keith Garvey

www.mypsptubes.com
Mask of choice
Not sure who made the mask so I will not supply
Open a 600x600 flood fill white.
New layer copy and paste one of the papers from the kit and apply mask
copy and paste the frame from the kit as a new layer
select inside all the squares with magic wand
and selections,modify by 6
and invert
Open a paper of choice from kit paste as a new layer and hit delete on your key board
move it under the frame,
Take magic wand and click in side BOTH sqaures on the left hand side,modify,expand by 4
invert,
Open a image of choice,and paste as a new layer and hit delete on your keyboard
move it under the frame,
do the frames on the right side the same.
Now Drop shadow the frame,
Open the I LOVE PINK
resize
I resized,50 then 85
Now take your freehand tool and draw around the heart and promote selection to layer
corlorize the single heart to a darker pink
Add your name,copyrights and tagged by.
close off the single heart layer
copy merged and paste in animation shop
back to psp unhide the single heart layer and copy merge
paste after current frame in animation shop,
change frame properties to 55
view save and your done.